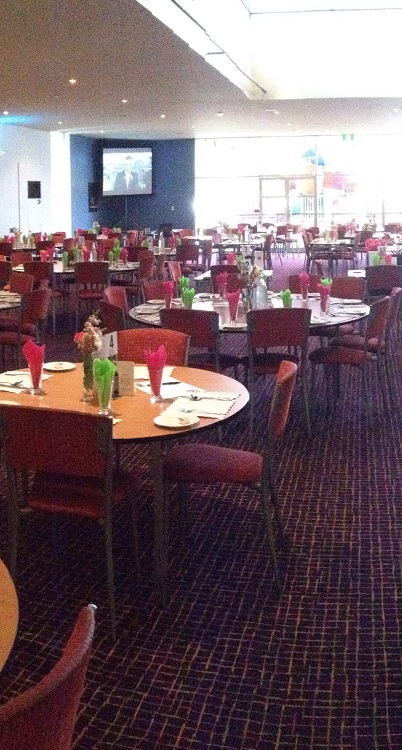 Our large dining room offers a range of quality meals in relaxed bistro style dining. Accompany your meal with a selection of fresh seasonal salads and vegetables from our well-appointed salad and vegie bars. We also offer a few delicious light menu options at lunch and dinner. Due to current Covid-19 restrictions our salad bar is currently unavailable.
We have a talented team of chefs and kitchen staff who also create delightful cakes and desserts daily, which are on display for those who like to finish with something sweeter.
Our kitchen is open Wednesday to Sunday for dinner from 6 – 8pm and Friday, Saturday & Sunday for lunch from 12 – 2pm.
Menu
(click to enlarge)